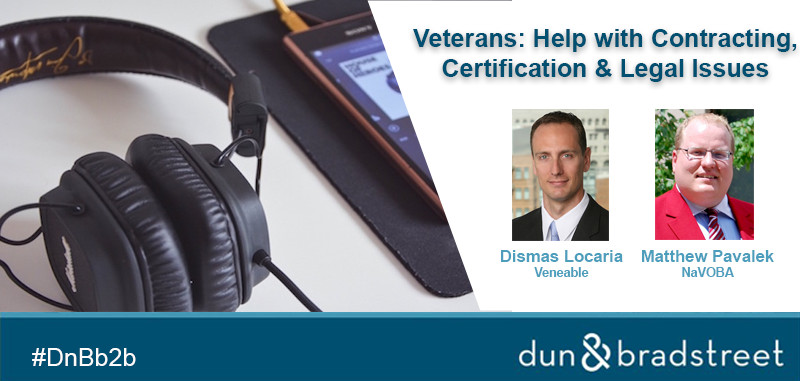 Learn about recent legal changes affecting veteran business owners as well as several contracting and certification tips.
In this live podcast we covered:
Recent Legal Updates for Veteran-Owned Businesses
Tips for Overcoming Common and New Legal Challenges
The Differences Between Certification & Verification, and their benefits
How to Find Opportunities for Corporate Contracting + Best Practices
Our panel members included:
Matthew Pavelek: VP Membership at The National Veteran-Owned Business Association
Dismas Locaria: Senior Counsel at Venable
Follow @DnBb2b on Twitter for Updates and use #DnBb2b to ask questions before and during the panel!
You can email suggestions for future podcasts to: socialmedia@dandb.com or tweet @DnBb2b using the hashtag #DnBb2b
View upcoming podcasts here!